SCHOOL CLOSURE (1/31/2023). Due to the cold temperatures and expected wind chill, Fremont County Joint School District #215 is cancelling classes in all schools for Tuesday, January 31. Be safe with these cold temperatures.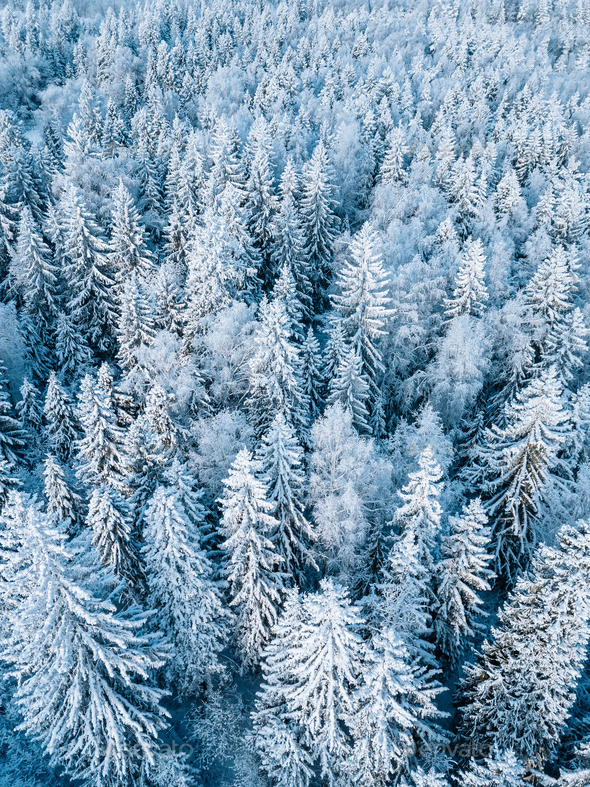 A quick reminder that there is no school on January 16th and January 23rd due to teacher inservice.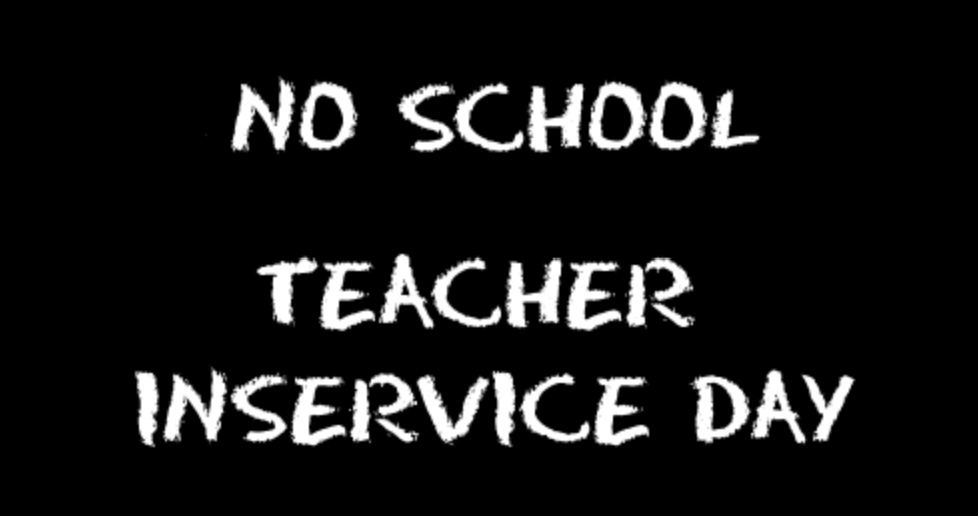 A parent and preschool workshop is being held on January 19, 2023 at Henry's Fork Elementary. Please see the image for more information.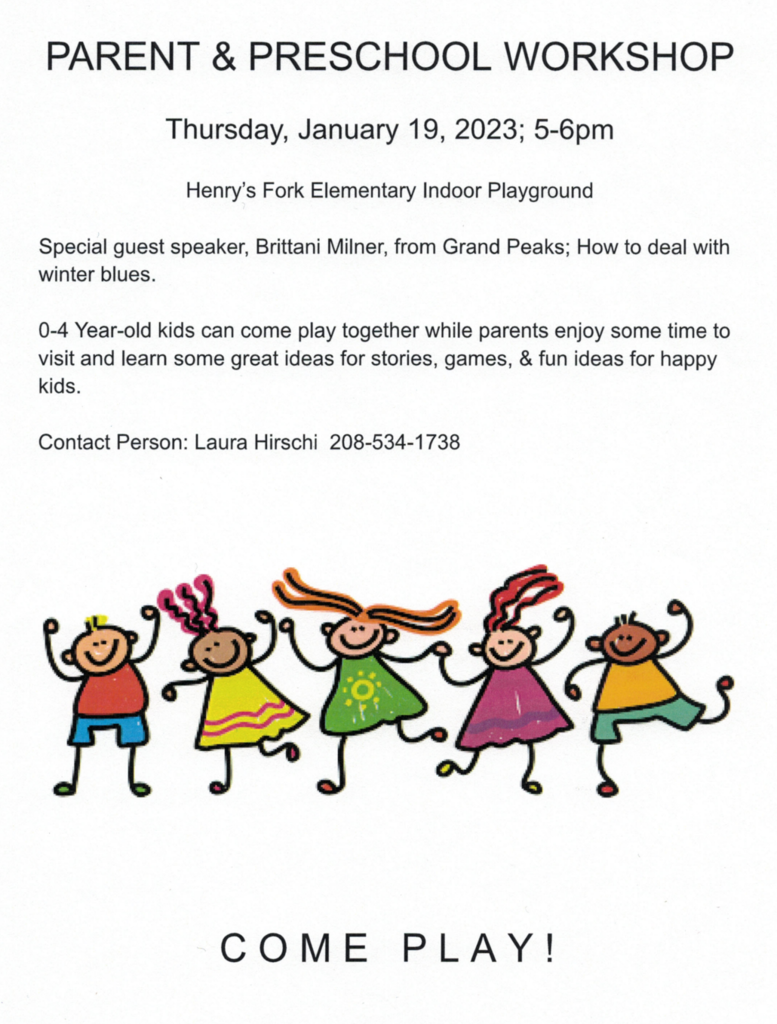 NORTH SCHOOLS CLOSED. Due to blowing and drifting snow and hazardous road conditions, North Fremont and Ashton Elementary will not have school today (Wednesday, December 21). We are currently monitoring roads on the south end of the district.
Just a quick reminder that tomorrow, December 21, 2022 is early release. Students who ride the bus will be released at 1:40. Students who walk or are picked up will be released at 1:45.
There has been a slight change to the time for afternoon pickup. Students who are either walking or being picked up will be released at 3:15 instead of 3:10 to allow for the buses to load and leave. Thank you in advance for your patience and understanding.
The Ashton Elementary PTO is putting on a story night in connection with Santa's workshop. Thank you.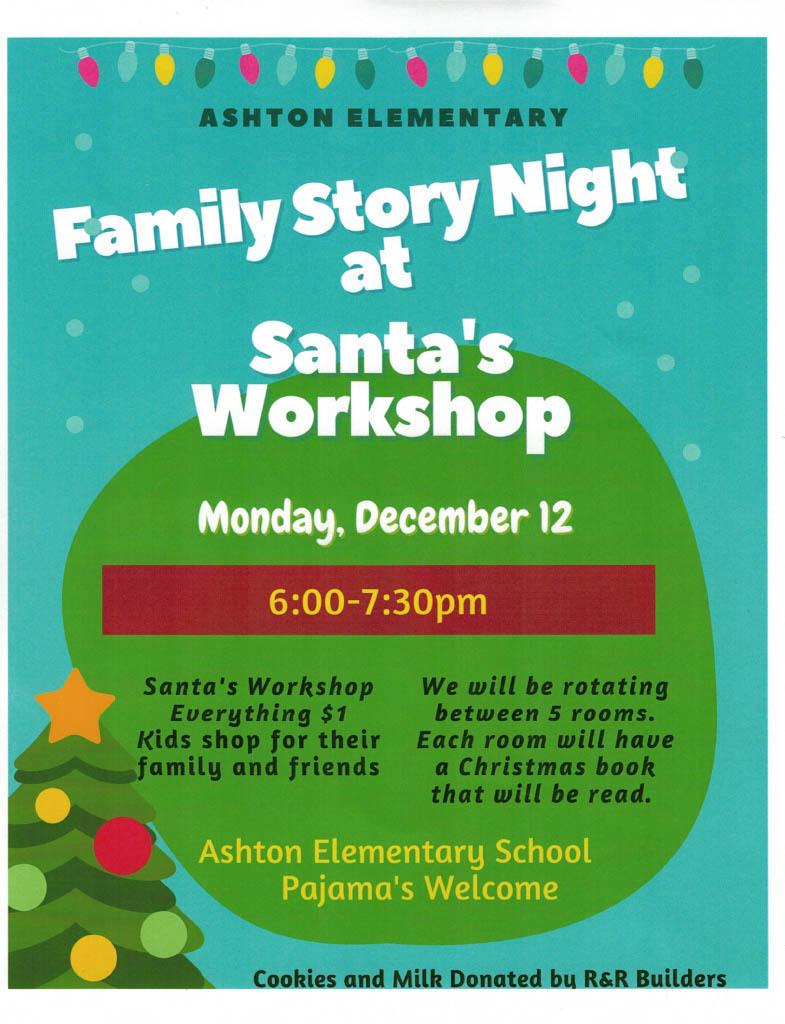 SENDING BUSES HOME. Due to blowing and drifting snow, we will be sending the North Fremont/Ashton Elementary buses home at 1:00 pm today (Friday, December 9). Parents who pick up students may also come at that time.
The kids learned to jump rope in P.E. earlier this year. They love taking them outside!

SCHOOL BUS MECHANIC NEEDED. The bus mechanic performs repairs and preventative maintenance on the school district's fleet of buses, ensuring completion of projects in accordance with trade standards. Applicants must have a Class B CDL with school bus and passenger endorsements. The mechanic may need to perform roadside and after hour emergency repairs. Some computer work is required. Contact Misty at the district office for details. Phone number is (208) 624-7542.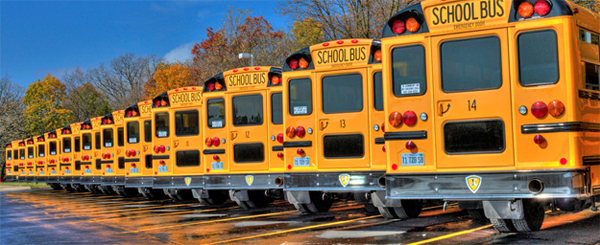 SCHOOL CLOSURE (12/02/2022). Due to blowing and drifting snow and road closures, ALL schools in Fremont County will be closed today (Friday, December 2).

WINTER WEATHER. It looks like our extended fall is finally over, and winter weather has arrived. Here are a couple of reminders to help keep our students safe and warm this winter. Send your student to school with a warm coat and appropriate shoes. Make sure that the school has your current phone number and email address. If there is a school closure, we will be sending notices via phone call, text message, email, notifications on the district app, Facebook, and local media. We will do our best to let you know far enough in advance to make any necessary arrangements for your students. Thank you for your support, and enjoy the winter!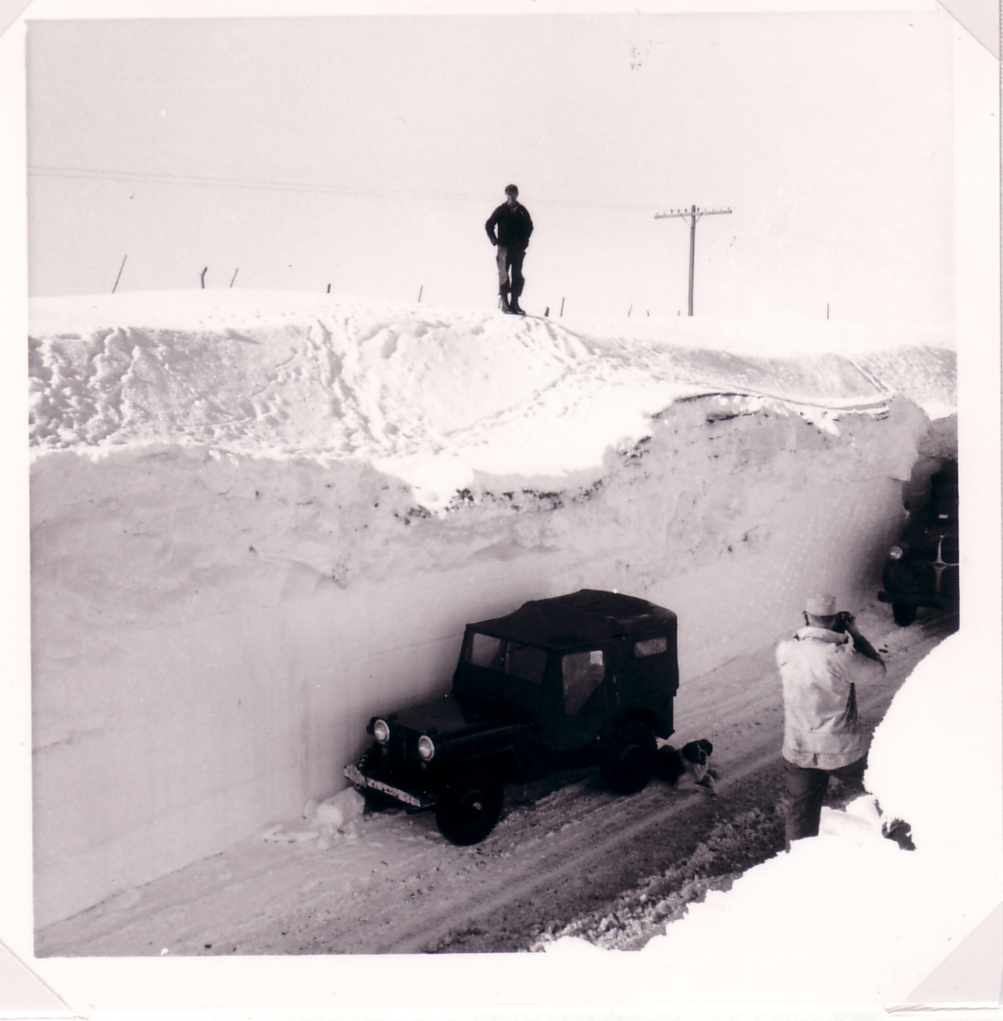 Just a reminder that Thursday, November 10, 2022 is an early release day. Students will be released at 1:40 pm.

SUPPLEMENTAL LEVY ELECTION. Fremont County Joint School District has asked the patrons to vote on a supplemental levy on the November general election ballot. This is a replacement levy for our current supplemental levy that we have typically voted on in March. Though the vote has moved to November, the proposed levy would still go into effect for the fiscal years beginning July 1, 2023 and ending June 30, 2025. The proposed levy would be used to continue to provide funding for textbooks, technology, musical instruments, building and security needs, and to attract and retain highly qualified staff. You can expect your taxes for Fremont School District to remain the same or relatively close, depending on the assessed value of your property. We are not changing the amount of this levy, so unless your property has increased in value more than other property in the district, your taxes should remain the same or similar. The actual ballot question can be viewed on our District website (
www.sd215.net
). Thank you for taking the time to vote.

Catch up with the latest student stories, events, and news updates. It's everything Fremont County Schools, in your pocket. If you haven't already, download the app! Download for Android:
https://bit.ly/3TsExzH
Download for iPhone:
https://apple.co/3KxoFb7
Spirit Week next week!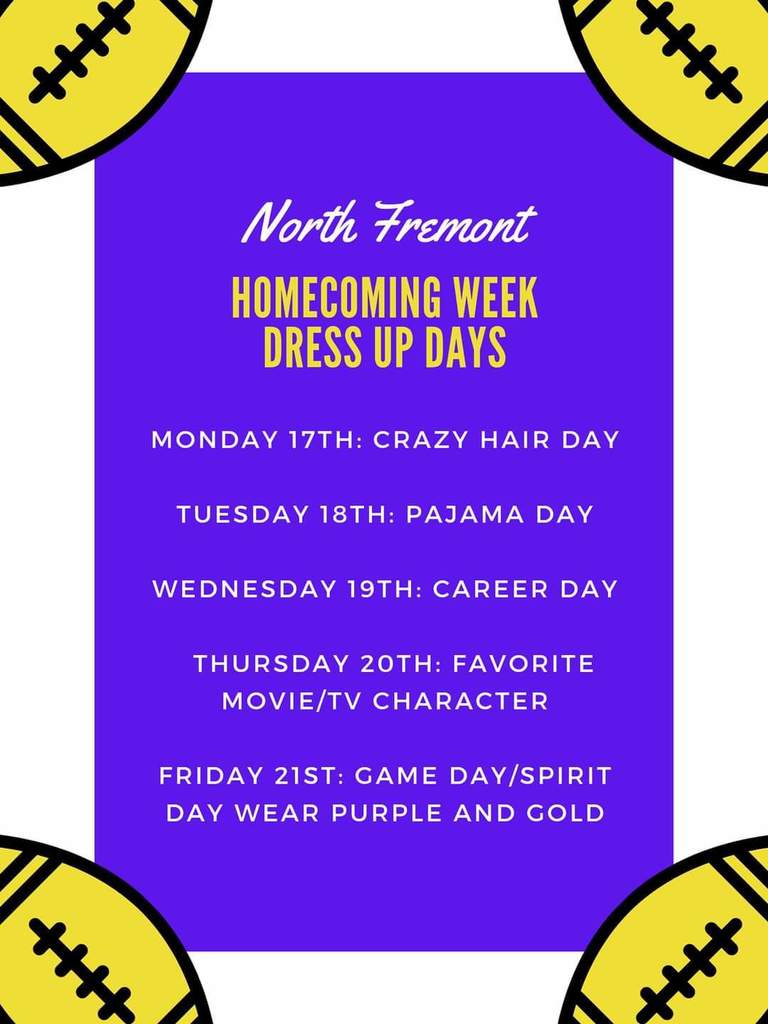 Bell photography sent us the following information regarding online ordering. To place an online order, go to bellphoto.com and use the code AshtonES215Fall22.

Picture day for Ashton Elementary will be Thursday, October 13th. Non-attending children are welcome between 11:00 - 12:00.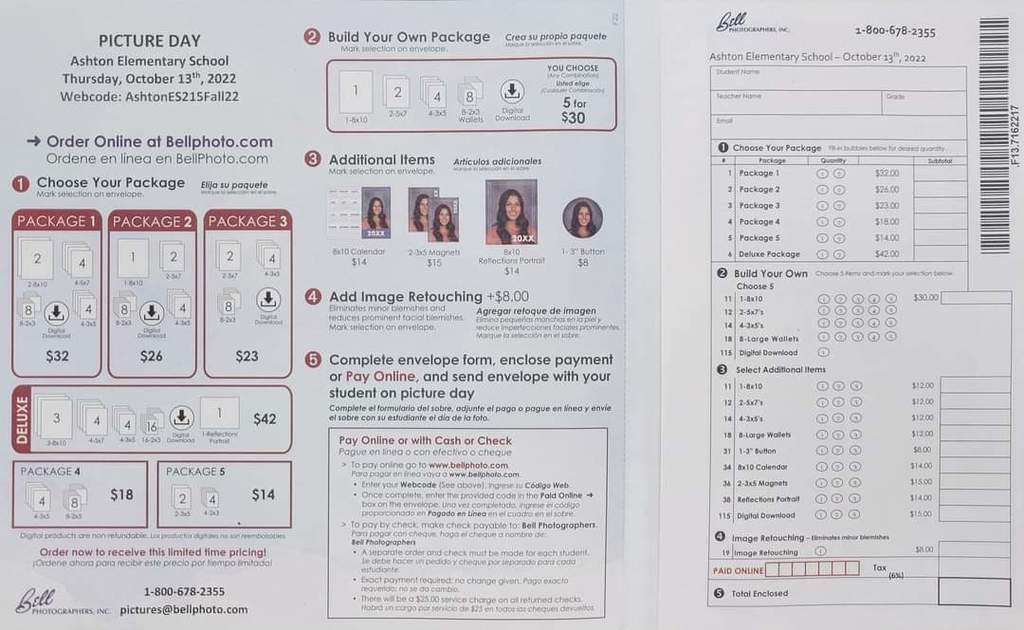 Applications are required for free and reduced-price meals for 2022-2023 school year. This school year, families who need assistance paying for school meals will be required to submit an application for free and reduced-price school meals for the first time since 2020. Our school district submitted a waiver to be able to use previous eligibility determinations dating back to school year 2019-20 for the first 30 operating days of school. The 30th operating day is October 18, so if an application has not been submitted and approved by then, prior eligibility will return to full pay on October 19. In addition to helping with meal prices, the State and Federal government use our district's free and reduced percentage to determine funding for many of the programs that support our students. It is extremely important that families submit applications, even if they do not intend to eat meals at the school. Click on the following links to apply. Please contact your school or the district office for a paper application: My School Apps (English) My School Apps (Spanish) If you are not sure whether you might qualify, you may use the tables attached to an email that is also being sent.